Open and inclusive, Ascend is the first app release from Vyla
Ascend is both a tactical ally for decision makers on the farm and a manager's homebase for capturing tasks and processes. The app is capable of ingesting data from a growing list of on-farm applications and tools and displaying them in one place. Ascend creates new views of your operation and makes it simple to share with your team, partners or vendors.

CUTOMIZED DASHBOARD
Visualize your operation the way you see it
Ascend takes your dairy operation and puts it in view in one place, not all over the place. More than ever, dairy operations have powerful digital tools at their disposal, but are they getting the most out of them? Likely not.
Our dairy experts and design leaders know the struggle. So we built a light weight mobile app that pulls the key information from your tools and puts them on a dashboard that you design. It will work for any dairy of any size; all you need is your phone.
You can set KPIs, track progress and even share your data with teammates and key partners anytime, getting actionable information in front of the people that matter most.
In addition to key insights from your dairy operation, Ascend also connects you to the industry and other critical streams of information like weather and milk prices.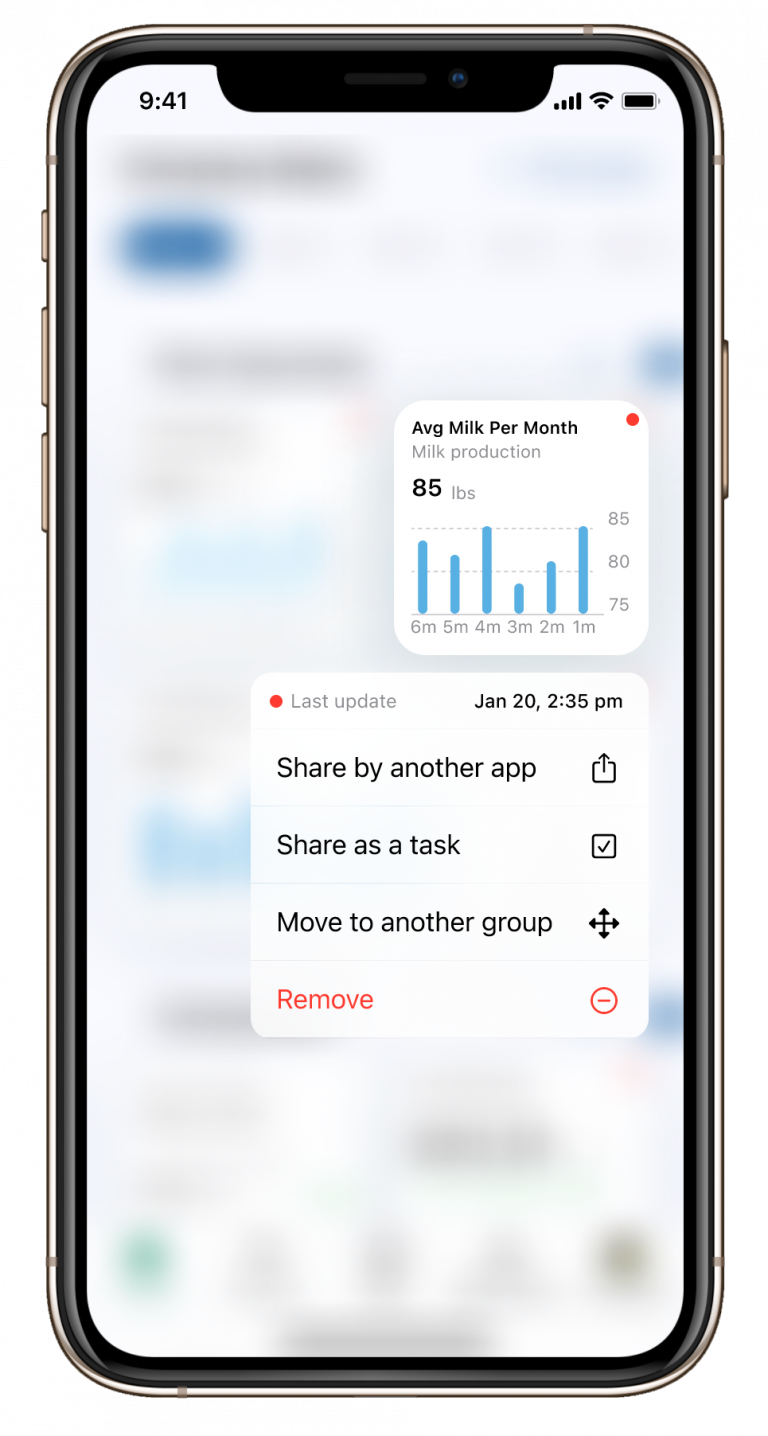 TASKS
Know what's happening on your farm at all times
A farm operation is a unpredictable place. There's rarely a true record of what happens every day, let alone a true pulse of the actions taken by your team or partner.
Ascend tasks is a quick and easy way to assign responsibilities, capture problems when they happen and turn them into actionable assignments for the right person on your team.
With tasks you can you will know where everything is, understand what everyone's working on, and have a record for what is getting done on your farm.
THE FUTURE IS COLLABORATIVE
We are starting with the farm, but our application suite will cover so much more
Farms (Active)
Farmers get more meaningful ideas and answers because the data that inspires those ideas are industry-wide, which takes risk out of changing farming practices.
Processors (2021)
Processors get a competitive advantage by seeing the origins behind their ingredients, so they can improve mix ratios, efficiencies and create products that are better suited to consumer tastes.
Retailers (2022)
Retailers can offer radical transparency from soil to shelf and everywhere in between, so customers know every product's story, and have new reason to be loyal shoppers.
Consumers (Not Announced)
Consumers who can see where their food comes from, how it's been produced, and what impacts it is having on sustainability and the environment are more brand loyal.